Press Releases

WCSO & SMNTF Arrest Man For Manufacturing Marijuana & Possession Of Child Pornography
July 29, 2011
Printer-friendly version!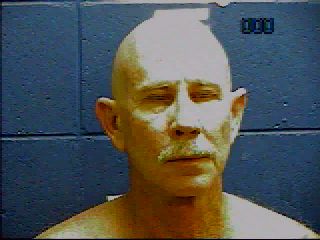 The Wayne County Sheriff's Department and the South Mississippi Narcotics Task Force arrested and charged Richard Eugene Moody with manufacturing marijuana and possession of child pornography. The arrest stem from The SMNTF and The Wayne County Sheriff's Department serving a search warrant at Moody's residence located on Matherville Frost Bridge Road. SMNTF Agents received information pertaining to an indoor marijuana growing operation that led to obtaining the search warrant. While serving the warrant, Officers discovered elaborate equipment that was being used for manufacturing marijuana. Officers also discovered child pornography in Moody's residence.
"It is appalling that an individual would be in possession of this child pornography." "Mississippi Code Section 97-5-33 provides for a maximum sentence of 20 years and up to a $50,000 fine." said Sheriff John Stein Farrior.
Wayne County Justice Court Judge Jane Hutto set the bony at $100,000 for the child pornigraphy and the bont at $50,000 for the manufacturing marijuana charge. The case will be presented to the January 2012 Wayne County Grand Jury.