Press Releases

Crime Stoppers Tip Leads To Capture Of Christopher Lewis
August 11, 2011
Printer-friendly version!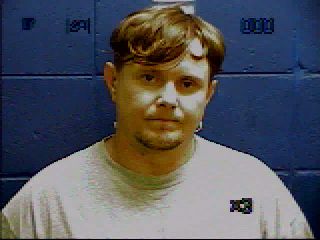 Christopher R. Lewis, the inmate worker that walked off a work detail approximately 1330 hours Saturday, August 6th 2011 was taken back into custody Wednesday afternoon, August 10th 2011, at approximately 1800 hours. Lewis was arrested at a residence in Jones County by Deputies from Jones County and Wayne County Sheriff's Department Deputies Charles Everett, Cynthia Terrell, and Investigator Mike Mozingo. An anonymous individual called Crime Stoppers and provided information as to Lewis' location. Crime Stoppers will pay a cash reward to the individual(s) that provided the information.
During the investigation, it was determined that Lewis, who was assigned as a worker in the jail kitchen, escaped by manipulating a gate and scaling a fence then eventually jumping to the ground. This fence is around the exercise/recreation yard used by inmates. Lewis was on a break from kitchen duties at the time of the incident. Lewis was charged with felony escape, which carries an additional five years to any other sentence.