Press Releases

WCSO Arrestes Wanted Man On Warrants From Va & Tn
March 09, 2012
Printer-friendly version!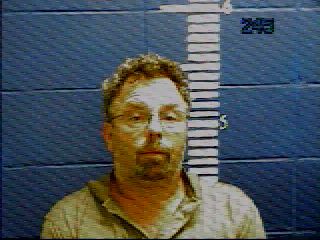 The Wayne County Sherifff's Department arrested Jeffery Sigman on Thursday, March 8th 2012 on felony warrants from Virginia and Tennessee. There were approximately 60 felony warrants between the two states relating to home repair fraud. Detectives with the Virginia State Police tracked Sigman to the Wayne County area and contacted the Wayne County Sheriff's Department Criminal Investigation Division for assistance.
Chief Investigator Mike Mozingo, Investigators Cynthia Terrell and Kevin Stevens and Deputy Johnell Rogers located and arrested Sigman without incident. Sigman is in the Wayne County Adult Detention Center awaiting extradition process.