Press Releases

Donald Ray Ezell Charged With Burglary Of Home In Matherville COmmunity
February 17, 2012
Printer-friendly version!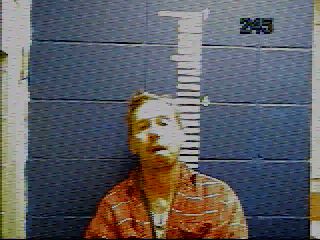 The Wayne County Sheriff's Department arrested Donald Ray Ezell on February 17th 2012. Ezell was charged with two counts of burglary of a dwelling and possession of a firearm by a convicted felon. The arrests stem from the Sheriff's Department receiving a report that a home located on Coyt Road in the Matherville community had been broken into on February 8th 2012, with a firearm and other items stolen. The house was also broken into again on February 15th 2012 with change being reported stolen.
Chief Deputy Tim Hollinghead, Chief Investigator Mike Mozingo, and Investigators Cynthia Terrell and Kevin Stevens worked on the case. The firearm was recovered. Investigator Kevin Stevens will present the case to the June 2012 Wayne County Grand Jury.