Press Releases

Kevin Hamill Arrested For Grand Larceny
June 03, 2010
Printer-friendly version!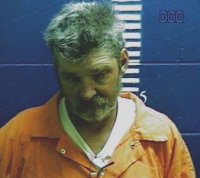 The Wayne County Sheriff's Department arrested and charged Kevin Hamill with two counts of grand larceny. The arrests stems from a theft of an ATV, utility trailer, and tools valued at approximately $12,000.00, from a farm located on the Pleasant Grove Road in Wayne County. Deputies Kyle Smith and Jamey Beard responded to the initial report. The case was broke when the victim discovered his ATV and utility trailer at a residence just inside Jones County and notified Sheriff Farrior.
Jones County Sheriff's Department arrested Hamill Wednesday morning. Investigators Mike Mozingo and Kevin Stevens worked with Jones County Investigators Scot Simms and Carla McMahon gathering statements and evidence. Justice Court Judge Jane Hutto set Hamill's bond at $25,000.00 on each count. Investigator Mozingo will present the case to the July 2010 Wayne Grand Jury.