Press Releases

Deputies Make Drug Arrest While Serving Warrant
March 29, 2010
Printer-friendly version!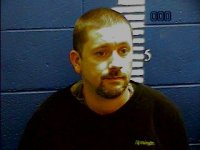 On December 7th 2009, Deputies Michael Patton and Kyle Smith served a felony arrest warrant on Martha Nicole Stevens at a residence located on Dyess Bridge Road. She was walking out of the residence to leave the area with an individual when the deputies arrived. Stevens was immediately arrested. The driver of the vehicle was identified as David Scott Mathews. Further investigation revealed that Mathews was in possession of approximately one gram of methamphetamine and two firearms.

Martha Nicole Stevens is currently in jail on the probation violation warrant while Mathews is charged with possession of methamphetamine while in possession of a firearm. South Mississippi Narcotics Task Force Agents Joey Moulds and Brent Purcell and Investigator Kevin Stevens were called to assist.

Mathews is expected to appear before Wayne County Justice Court Judge Charles Britton Sr. for an initial appearance at which time a bond will be considered.
&nbs;

U P D A T E

Wayne County Justice Court Judge Charles Brittion conducted an initial appearance Wednesday morning at which bond was denied for Mathews due to Mathews being free on felony bond for previous charges. The SMNTF is scheduled to present this case to the January 2010 Grand Jury.