Arrest Made In Woulard Bend River Road Burglary
June 15, 2011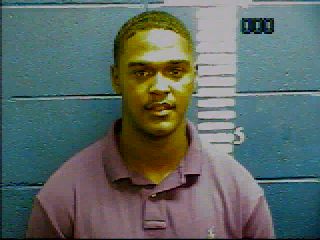 The Wayne County Sheriff's Department received a call reporting a burglary of a residence located in the 500 area of Woulard Bend River Road. Deputies Charles Everette and Cynthia Terrell along with Investigators Mike Mozingo and Kevin Stevens responded. The burglary occurred between 6pm Friday and 8am Saturday morning.
A Wii, Playstation 2,, HP Laptop computer, 270 rifle w/ scope, 20 gauge shotgun, 12 gauge shotgun, 243 rifle w/ scope, silver tone wedding band set, 2 onyx stone bracelets, and a 2007 Honda TRX 500 four wheeler, were stolen during the burglary. Several items of evidence were gathered at the scene
Information provided by an eyewitness led to Investigators questioning Drexler Johnson. Johnson was initially questioned and released. Johnson was later arrested and charged with burglary of a dwelling and possession of firearm by a felon after further developments in the case. The majority of the stolen property has been recovered.
Wayne County Justice Court Judge Jane Hutto set bond at $25,000.00 on the burglary of a dwelling and $5,000.00 on possession of a firearm by a convicted felon. The case will be presented to the June 2011 Wayne County Grand Jury.
Anyone having information in this case may call Wayne County Sheriff's Department at 735-3801 or Crime Stoppers at 735-LEAD (5323). You can also submit information online using our "Submit a Tip" form.
---