Game Camera Assists In Solving Residential Burglary
May 06, 2011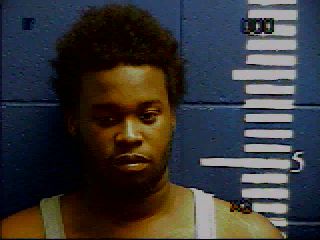 On May 5th 2011, Wayne County Sheriff's Department arrested Desmond Caver for burglary of a dwelling. The arrests stems from a May 4th burglary of a residence located on the Beat Four Shubuta Road. Deputies Kyle Smith and Jamey Beard responded. Entry was gained by prying a rear door open. A refrigerator and an air conditioner was stolen from the residence. The owners had game cameras placed around the perimeter of the residence and was able to provide Investigator Mozingo with photographs of the individual and a vehicle bearing a Lauderdale County license plate.
Deputy Cynthia Terrell recognized the individual in the photographs from a previous arrest she had made. Working with that information, Deputy Terrell and Investigator Stevens located and arrested Caver. The suspect vehicle was also parked at Caver's residence. The investigation revealed that the items had been broken down and taken to a scrap metal yard in Jones County.
Sheriff John Stein Farrior stated that with deer season being over, a lot of people have placed their game cameras around their property as a form of security/surveillance system Wayne County Justice Court Judge Jane Hutto set bond for Caver at $10,000.00 and the case will be presented to the June 27th 2011 Wayne County Grand Jury.
---