WCSO Charges Local Man For Failing To Register As A Sex Offender and Sex Offender Residing Within 1500 Feet Of A School
November 12, 2010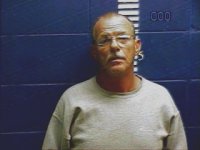 The Wayne County Sheriff's Department arrested James Earl Isbell Jr. for failing to register as a sex offender and sex offender residing within 1500 feet of a school. The arrests stems from the United States Marshall's Service tracking Isbell's whereabouts on an active warrant from the State of Pennsylvania for failing to comply with the sex offender registration requirements in Pennsylvania. The Unites States Marshall's Service located Isbell living at 16 Kay Odom Drive in Waynesboro, Ms and notified Wayne County Sheriff's Department Investigators Mike Mozingo and Kevin Stevens.
Investigators Stevens obtained Isbell's conviction records from Texas where Isbell was convicted of indecency with a child in 1996. Isbell moved to Pennsylvania shortly after conviction and initially registered as a sex offender there. Investigator Mozingo obtained copies of Isbell's lease that indicates Isbell moved to the residence on Kay Odom Drive in March 2007.
WPD Assistant Chief Todd McCaskey and Investigator Stevens measured the distance from Isbell's residence to the property of a nearby school and learned that the distance was 227 feet. Mississippi State Law states that a convicted sex offender may not reside within 1500 feet of a school.
Isbell was taken into custody by Wayne County Sheriff's Deputies Chris Nowell, Kyle Smith, Jamey Beard, and SMNTF Commander Brent Purcell. WCSO charged Isbell with failure to register as a sex offender and a sex offender residing within 1500 feet of a school Wayne County Justice Court Judge Charles Britton Sr. set Isbell's bond at $15,000 on each charge. Investigator Stevens will present the case to the January 2011 Wayne County Grand Jury. Pennsylvania authorities have indicated that they will not extradite Isbell back to Pennsylvania.
---