Watchful Neighbor Thwarts Burglary
June 25, 2010
The Wayne County Sheriff's Department arrested and charged DeCorey Pannell and Latoya Jordan with burglary of a dwelling. The arrests stem from a watchful neighbor observing a burglary in progress around noon Wednesday. The watchful neighbor called 911 and all on duty officers responded. Deputy Patrick Johnson was the first to arrive on the scene and was successful in apprehending Jordan but Pannell fled on foot into the woods. Several items of physical evidence was collected at the scene. Investigation revealed that the suspects entered the house via a side window. The burglars had already removed a flat screen television from the residence and loaded into the their vehicle.
"This is what happens when neighbors watch after neighbors. Deputy Johnson did a good job getting on scene quick and apprehending one of the burglars and preserving some evidence.", said Sheriff Farrior. Waynesboro Police Department Officers located and arrested Pannell at his residence on Highland Drive.
Jordan and Pannell appeared before Wayne County Justice Court Judge Charles Britton Sr. at which time bond was set at $25,000. Investigator Mike Mozingo will present the case to the January 2011 Wayne County Grand Jury.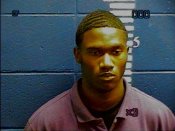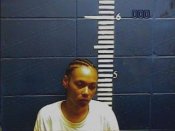 ---