Riverside Baptist Church Burglary Caught With Hidden Game Camera
March 31, 2010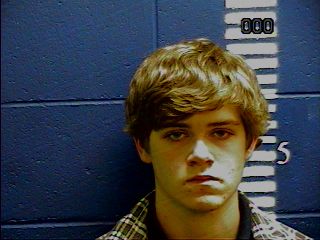 On March 22nd 2010, The Wayne County Sheriff's Department responded to the report of a burglary at Riverside Baptist Church.
Sheriff John Stein Farrior, along with Investigators Mike Mozingo and Kevin Stevens responded. Initial investigation revealed that the church and the parsonage office had been forcibly entered. It was also discovered that the computer and internet was used to access pornographic websites. These incidents had been occurring on and off since August 2009. Church members placed a hidden game camera near the computer after the previous incident. Using a photograph captured with the hidden game camera, Tyler Pruitt, 18, of Pine Oakland Road was identified as the culprit.

Pruitt was taken into custody by Investigator Mike Mozingo and Chief Deputy Gerald Barnett. During the investigation process, Investigators Mozingo and Stevens learned that Pruitt had entered the Church and Parsonage/Office three times to use the computers and telephone to access pornographic websites and toll 900 numbers.

Pruitt was charged with 6 counts of Burglary of a church and Wayne County Justice Court Judge Jane Hutto set Pruitt's bond at a total of $18,000.00. Investigator Stevens will present the case to the July 2010 Grand Jury. A zip drive and a video recorder was also recovered on Wednesday, March 31st 2010 that was taken during the previous burglary.

---